Of course you're upset at not being invited to see Wonder Woman, that's totally discrimination.
The march of the angry, cishet man-babies continues as press coverage increases for the new Wonder Woman movie which will be open in theaters near you on June 2.
Male fragility has been breaking all over the basements of social media and the stench of unwashed boxer shorts and toxic masculinity is wafting upwards gaining our attention simply because certain theaters are hosting screenings exclusively for folks who identify as women and femmes.
Related: Star Wars: Rogue One Is Feminist AF But Still Has A White Savior Problem
On Thursday, a theater franchise called the Alamo Drafthouse announced that they would be hosting woman-identified only screenings for the release of the film:
"The most iconic superheroine in comic book history finally has her own movie, and what better way to celebrate than with an all-female screening? Apologies, gentlemen, but we're embracing our girl power and saying "No Guys Allowed" for one special night at the Alamo Ritz. And when we say "People Who Identify As Women Only," we mean it. Everyone working at this screening — venue staff, projectionist, and culinary team — will be female."
We're proud to be hosting #WonderWoman screenings for women ONLY (incl our staff) w/ all proceeds going to @PPFA! ?: https://t.co/ILueTsJH6R pic.twitter.com/LmmgAnmBcg

— Alamo Drafthouse NYC (@AlamoNYC) May 25, 2017
Now, of course, this made cishet men angry, because when everything has always belonged to you and entitlement happens to be one of your defining characteristics, it must be really hard to be excluded from a few screenings of a film centered around a female-lead. Of course you're upset at not being invited to see Wonder Woman, that's totally discrimination. Keep crying those salty tears.
"Have you ever hosted a men's only showing of any film?" one man-baby asked on the Alamo Drafthouse Austin Facebook page.
"We've never done showings where you had to be a man to get in, but we *did* show the Entourage movie a few years ago," they responded.
https://twitter.com/kumailn/status/868524518523809792
It comes as no surprise that cisgender men would react this way to a few film screenings. Just this past week, white Star Trek fans were upset that the trailer for the new series, Star Trek Discovery, featured Michelle Yeoh as the ship's captain and Sonequa Martin-Green as her first officer – because it's implausible to have women of color in a fictional universe featuring species called Vulcans and Borgs.
I am no stranger to the wrath of white man-babies and it is clear that the more space women make for themselves – especially women and femmes of color – the more misogyny and racism we will be met with. The only thing we can do is keep carving out safe spaces for ourselves to heal and flourish.
After the Wonder Woman screening backlash, the Alamo Drafthouse announced that they were adding more women-only screenings to their program because there is no better kind of marketing than angry white men upset at women making room for themselves free from the male gaze.
So stay mad, man-babies because we're going to be just fine.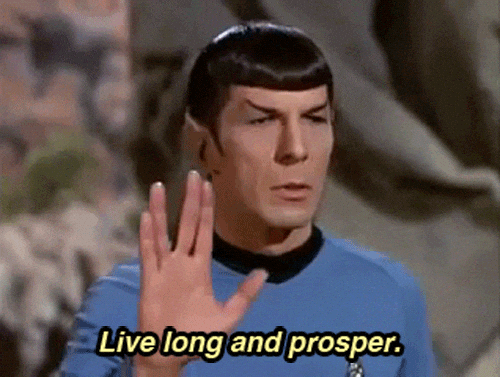 Featured Image: Warner Bros and Facebook screenshots.
[adsense1]